After a week in the cruise zone of the Curuxeiras dock, the future of the Blue Star is cleared. The quimiquero owner who ran aground last November 22 on the Aresana coast and Navantia finally sealed the agreement to proceed with the repair of the ship in the factory that the public company has in Ferrol. The decreed orange alert postpones the transfer of the ship to the shipyard.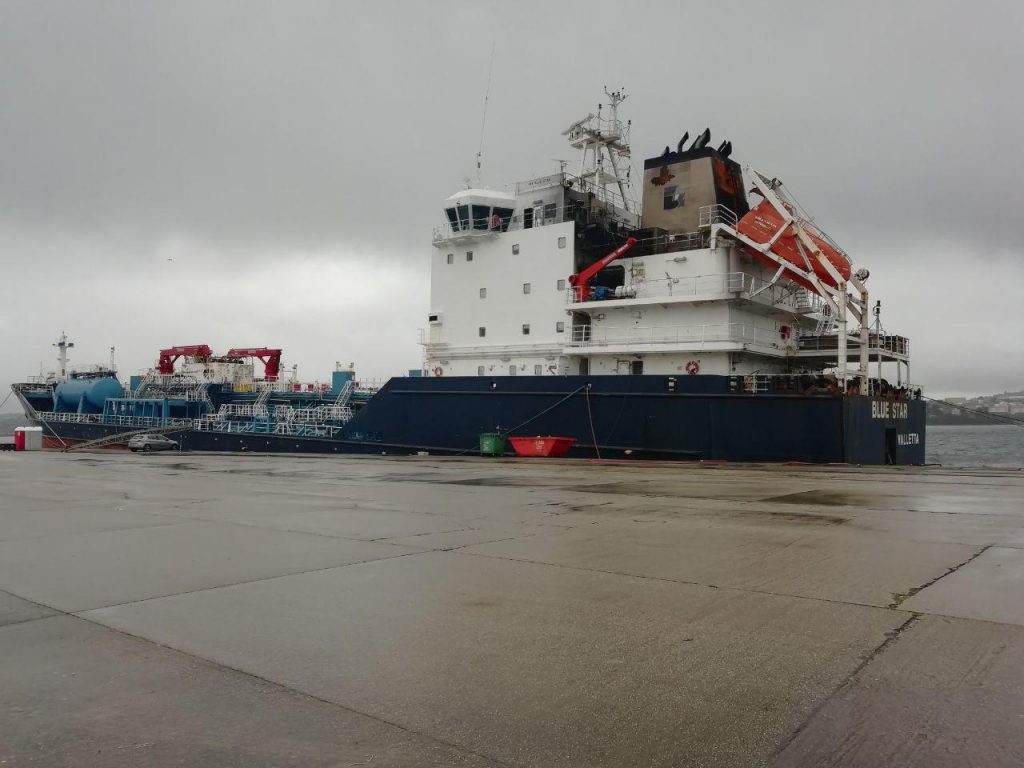 Once all these administrative procedures are completed, the chemist, rescued on Tuesday 10 December by the tugs brought by the Dutch firm Smit Salvage, is expected to take the shipyard of the naval city. And although, in principle, the transfer maneuver was scheduled for Thursday, the orange alert decreed will force the trailer to be postponed. And is that the Port of Ferrol decided on Wednesday to suspend the operations of entry and exit of ships, as well as special interiors, such as the Blue Star.
It is not a minor repair. In the two ocular and underwater inspections carried out, structural damage was detected in the ballast tanks, the propeller and the engine room.