Navantia works to improve the performance of its Ground Surveillance Vehicle (VVT), designed by the division of Navantia Sistemas based in San Fernando (Cádiz), from the Vamtac de Urovesa platform.
After the field tests, the company has initiated a phase in which it will evaluate the performance of the systems installed on board and will carry out improvements in accordance with the requirements of the Army. In this context, Navantia plans to incorporate a captive drone from the company Star Defense Logistics & Engineering (SDLE) to increase situational awareness.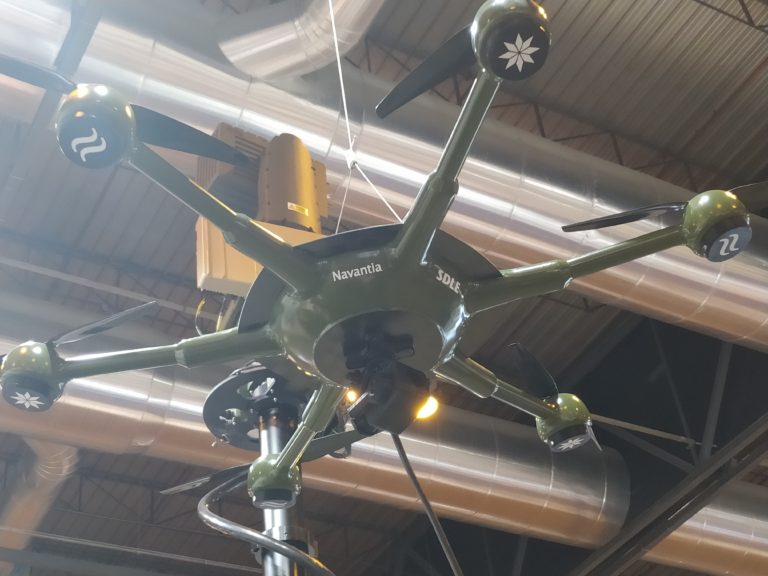 The UAS of SDLE is a hexacóptero with a maximum weight to the takeoff of 15 kg, although the model can adapt modifying materials, weights and software of equipment according to the needs of the project. It is a captive system, connected to the vehicle station by a cable of up to 150 m. The equipment is powered by the vehicle's own battery and allows to improve communications and increase the range and capacity of vigilance and anticipation of the system.