Navantia will deliver the next July 10, the fourth and last tanker manufactured in Navantia Puerto Real for the shipowner Ibaizábal. The ship, which left the dry dock last March, has successfully completed the navigation tests that it has carried out throughout June, according to this newspaper.
In its construction, 20,144 tons of steel have been used. It measures 274 meters in length, 48 in beam, and 23.7 in depth. Its load capacity amounts to 175,000 cubic meters of oil.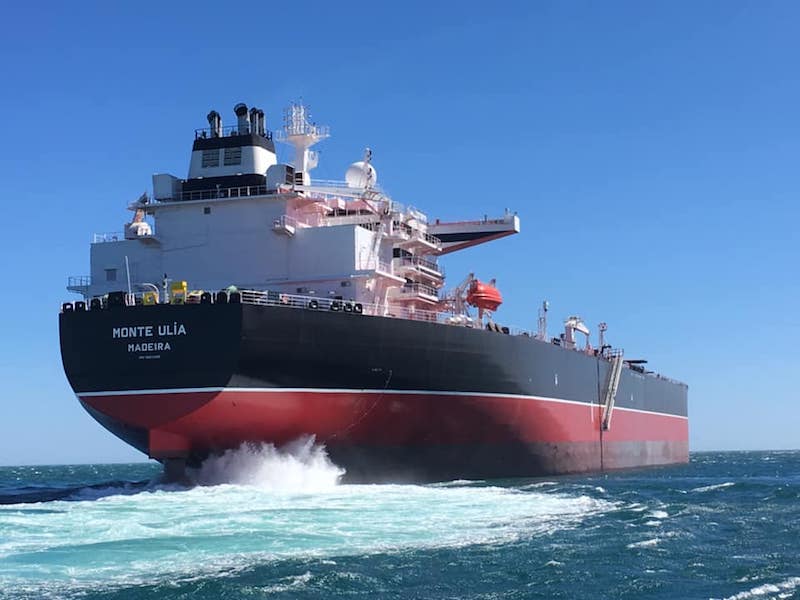 The first of the tankers, Mount Udala, was delivered in March of last year. Just four months later, Monte Urbasa arrived, manufactured in just nine months. In January 2019 it was the turn of Monte Urquiola, which preceded Monte Ulía.
In April, this shipyard began the construction of twenty supports for a marine wind farm in Scotland, which implies 382,000 hours of work for assemblers, welders, electricians and auxiliary services.
In addition, the construction of a high-voltage substation for the Norwegian contractor Aibel will start in August, to be installed in the Johan Sverdrup oil field in Norwegian territorial waters in the North Sea. The module, of about 4,000 tons, involves half a million working hours, occupying at least 350 people. The execution of the project will be extended for a period of between 17 and 25 months.
Puerto Real will also manufacture for the first time a floating structure for a marine wind power park that will be destined to Kincardine Park in the United Kingdom. The commission is part of the contract that Cobra Wind International, a subsidiary of ACS, awarded Navantia last January to build five similar structures.