The DDR Vessels plant located in El Musel, the only one in Spain with authorization from the European Union to dismantle and decontaminate vessels of more than 500 tons of gross registration, received the first vessel for recycling. This is the 'Aquila Explorer', a Norwegian seismographic vessel, built in 1982, 71.23 meters long and 17.54 meters wide. It was acquired from the Seabird shipping company.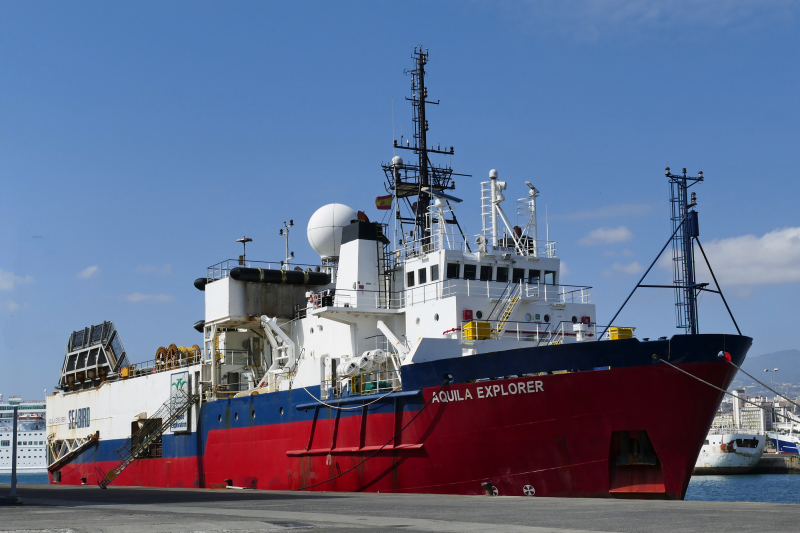 The work will begin in two weeks, will last about four months and will be developed in several phases. The first one will take place at the dock itself and will consist, mainly, in the cleaning of the ship, the disassembly of those equipment that is reusable, the cutting of sticks, the bridge and dust jacket structures, the extraction of waste as non-ferrous metals , wood and plastics, the isolation of the areas pending decontamination, the selection of the various cutting areas and the installation of the first equipment with which to carry out the planned cuts.
It will be in the second phase when the 'Aquila Explorer' is moved to the ramp of the DDR Vessels plant. Once in the dry dock, and as the first action, the ship will be leveled to begin cutting the hull and transferring the selected blocks to the cutting area of ​​the facilities. It will be in the third and final phase when these blocks are cut into smaller fragments, while the different effluents from the ship will be treated, such as contaminated ballast water, bilge water, oils and other waste.
As the Gijón company explains, as a result of these disassembly works, a total of 1,700,000 kilos of iron and steel are expected to be recovered, which will later be reintegrated into the production chains of the Spanish steel industries.