The Museum of Naval Construction of Exponav hosts on Tuesday and Wednesday, May 14 and 15, some "diffusion days" to publicize the wreck of the frigate Santa María de la Magdalena, as well as the process of restoration of the remains of the ship that are exhibited.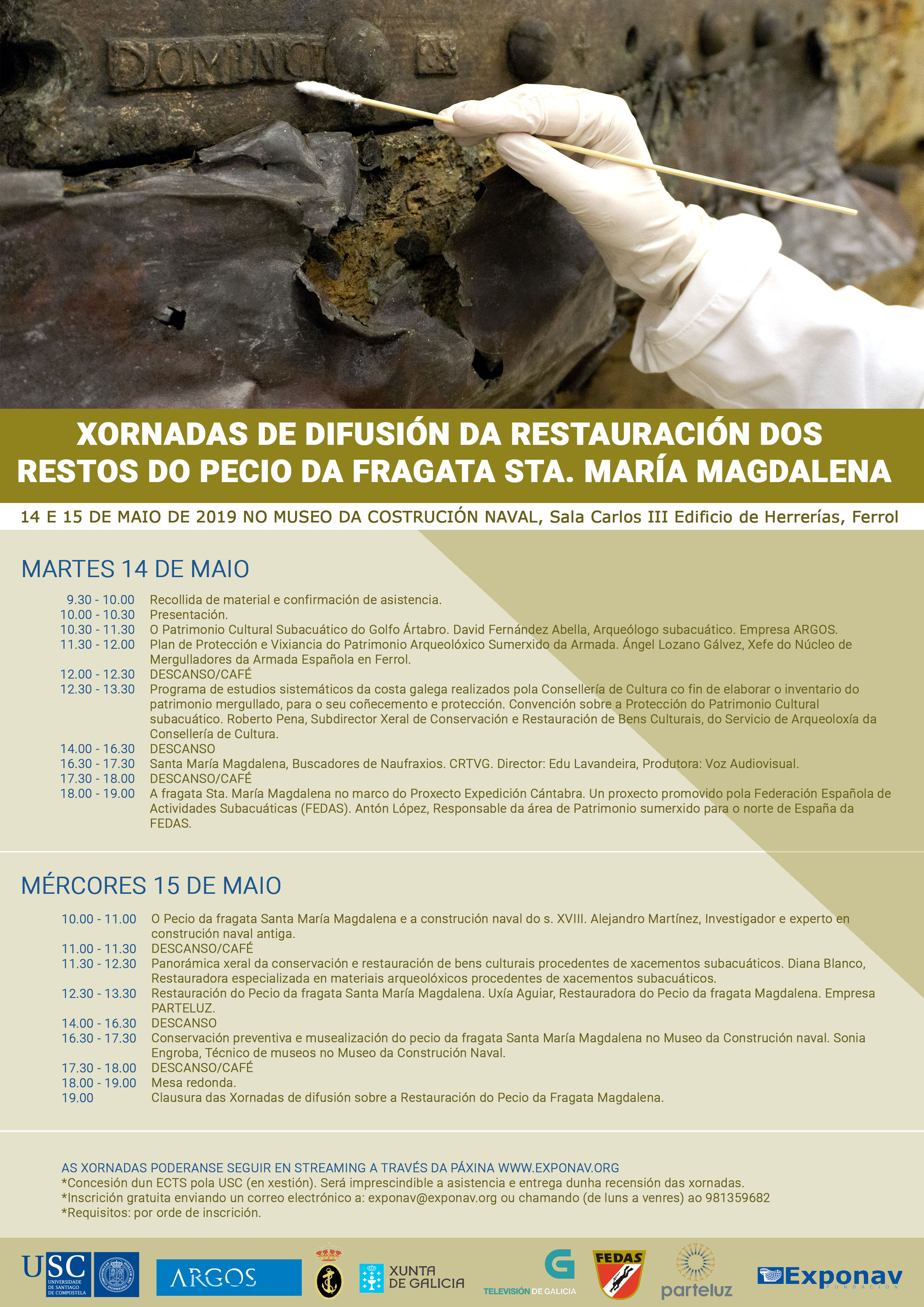 The program will have the participation of numerous experts and the person in charge of inaugurating it will be David Fernández Abella, underwater archaeologist of the company Argos, who will give a talk at 10:30 a.m. on the submerged heritage of the Costa Ártabra.
The intervention of Angel Lozano, head of the Navy divers group in Ferrol, is also planned, who will talk about the plan to protect the submerged heritage of the Spanish Navy; Roberto Pena, from the Xunta de Galicia, who will give a talk in which he will explain the work that the administration is developing to develop the "inventory of cultural heritage" of the Galician coast; and Antón López, whose paper is entitled A frigate Santa María Magdalena not set by the Proxecto Cápebra Expedition.
The days, whose registration is completely free, will resume on Wednesday with the holding of new conferences by experts in restoration and musealization.